Where Are You From . . 12-13-1963
Where are you from? This you will find in the 19th chapter of the Book of John. And the rabbi said to Pilate: We have a law, and according to that law he ought to die, for he claims he is the Son of God. And their law would not allow that, for we know where this man is from, know all about him; and when Messiah appears no one will know where he is from. So his claim is false. When Messiah appears it will be mysteriously done. And yet we know exactly where this man is from. Even his own brothers do not believe in him. And he said to his brothers, My time has not yet come, but your time is always here. And then he repeated it, but qualified it: My time has not yet fully come. He knew his time. He is speaking of two entirely different times, two entirely different worlds, two different ages. So: My time has not yet fully come, but your time is always here. But my time had not yet fully come.
So Pilate said to him: Where are you from? And Jesus gave no answer. Pilate said to him: You will not speak to me? Do you not know that I have the power to set you free and power to crucify? And Jesus answered him: You would have no power over me unless it had been given to you from above; therefore he who delivered me to you has the greater sin. He does not answer Pilate's first question, but he corrects Pilate's misunderstanding of power. He does not answer: Where are you from? He doesn't answer him because Pilate would never understand; and he corrects Pilate's misunderstanding . . which is the world's misunderstanding . . of power. Pilate thought he had the power to set him free or to crucify him. He was simply telling him he had no power whatsoever unless it has been given from above.
For, one day you will have this experience, and you will taste of the power of the new age. You will see a scene just like this. As you taste of the power of this new age, you will know it is all animated, and you are the power animating it. You will arrest within yourself an activity that you sense, and at that moment of arrestment everything stands still and is dead; it's made as though it were made of clay. Not just the outer aspect, but your brain, that is so fluid and so alive and so pulsing . . that, too, if you opened up the skull would be like clay. The heart that pumps . . that too would be like clay. The whole thing including all the inner works would be frozen. Then you would release within yourself the activity which you have arrested and everything once more would become animated and would continue in its course and would perform its intention. Then you will know what he means by this time, which is forever . . as against His time, when he said to him: Brothers, my time has not yet fully come, but your time is always here.
Now, man's conventional view of time . . including our great scientists . . is that the future develops continuously out of the past; but that is not the Biblical view of time. The Biblical view of time is: what appears to be so new in our world is only the appearance of the return of phenomena already old. The whole vast world is moving on a circle, and all of this is already so, so that the entire space-time history of the world is laid out and we only become aware of increasing portions of it sequentially. But it is on a curve, and therefore what seemingly is past isn't really; from the Biblical view, it is your tomorrow. It hasn't receded into a past; it's advancing into a future and it is forever.
Now listen to these words: What had been is what will be, and what has been done is what will be done; and there is nothing new under the sun. Is there a thing of which it is said, See, this is new? It has been already, in the ages past. There is no remembrance of former things, nor will there be any remembrance of later things yet to happen among those who will come after. (Eccl. 1:9-11).
Well, who would accept that! The conventional view completely denies it, it couldn't possibly be. He is telling me that I have a memory of my youth. I can't quite remember the moment of my physical birth. I vividly remember the moment of my spiritual birth. But he is telling me it has been . . that I do know. And everyone here . . without memory of that physical birth . . they can't deny by observation of other people being born, that they, too, must have been born in a similar manner; so they say it has been. Now he tells me: that which has been done (which is my birth) is that which will be done. That I am moving towards that same thing on a wheel of recurrence, that same thing in this world of Caesar, and only divine mercy can redeem me from the wheel. That: What seems to be, Is, To those to whom it seems to be, and is productive of the most dreadful consequences to those to Whom it seems to Be, even of torments, despair, and Eternal Death; but then Divine Mercy steps beyond and Redeems Man in the body of Jesus. (Jerusalem, 36 William Blake) So here the wheel returns.
Now, let me share with you a story told me last Tuesday night . . the lady is present. She gave me a letter just before I started. I had no time to read it before my meeting, and had no time until just before I retired that night . . so about midnight I read the letter. It was dated Nov. 23rd, which as you know was a week ago last Saturday, the day after the great event in this world that took place on the 22nd. She states in the letter: This is my experience of ten days prior to the 22nd of November (that is the 12th of November). I go from my office home and back always in a certain manner, a certain road. It is my habit when I get into a certain intersection that I turn and read the headlines at a newsstand. Quite often a red light is with me, and so I have a moment to turn and read the headlines.
This night on my way home it was dusk, the sun was setting. I am moving west into the setting sun, and a few cars moving. I turned to read the headlines of the day. As I turned, I saw four papers on the rack . . three the usual black and white, and one was a green sheet and this enormous black type as a head mat read: KENNEDY SHOT. This is the 12th day of November. I almost put my foot on the brake to turn, but I was in the intersection. Then reason prevailed. I said, No it's the headlight, it's the dusk, it's the sun that is setting; and surely above all things in my office where I work, the radio goes all day long, and such horrendous news would be on the radio. So that capped it, reason prevailed, and I knew I had not seen correctly; but I saw on this green paper: Kennedy Shot. Well, I kept going across the intersection. How long does it take . . 2 or 3 seconds? And so at the end of the three seconds I crossed the intersection and kept moving. It wasn't one block before I completely forgot the incident.
In my office ten days later, on Friday the 22nd, I came to the office late. Two radios were blasting, a TV is going, and nothing but this news on the air. Some are crying, many are talking, others are cursing, and I wanted some quietness to do work. I am at the typewriter. 3:30 in the afternoon I am still trying to remember a dream, a dream that is related to what I am hearing. I couldn't call back the dream. I know that something I dreamt is related to what I am hearing on the radio. What is coming across TV too, but I couldn't bring back the dream. A coworker leaves the office. He is gone not more than a few minutes, when he returns bringing in a folded paper. He comes in my direction and he calls me by my name. He comes over to my desk and he slaps it down on the table and said to me: Isn't it amazing how fast these papers can move? and he intended that I should have the paper. I took the paper and opened it and here is a green sheet, the outer covering is green; and only two words as the mat head: KENNEDY SHOT. Then suddenly what had happened to me ten days before springs into my mind, and here I am seeing the entire scene as I drove home going west and watched this headline on this newsstand.
I took that letter, because it meant a tremendous thing to me. I read it over and to my wife. She and I reacted as I would expect her to react . . I knew how I would react. But last weekend a friend of mine who sponsors my meetings in San Francisco came home, and so I invited four mutual friends that knew her well, to dinner. There were the seven of us. I took the letter and read it and gave it to each to read and see the letter and hold it in their own hands. There was only the moment of surprise of a strange coincidence . . no more. Within a matter of seconds . . just as the lady said in three seconds she had completely forgotten the incident and tried to bring it back to memory like a dream; for the event is now turning something in the depths of her soul, that she experienced it. But she couldn't bring it back until the fact was presented when the paper was put before her in a physical manner, and then she saw it. Through the evening they discussed all kinds of things relevant to the great drama; but they thought that the FBI, the Secret Service, the local police . . all these people should have done what they did not do. And here it is, stated so clearly in the first chapter of the book of Ecclesiastes.
So in her letter she said to me, at the very end: When the man looked at me, having given me the paper and I saw it, black type on green, I must have turned green myself, because he said to me: What's the matter? and I couldn't answer him; because how could I tell him that creation is finished? How could I tell him that this is a drama, and it is finished? That because it is animated, blood flows instead of tomato juice (as it does on the stage). But having had the experience of arresting in me an activity which animated the scene I saw, I know that it is no more than that on the stage.
But it is for a divine purpose, and the purpose is that God is individualizing himself. He individualizes himself through this play; and when he comes out individualized, that's Jesus Christ, the only name that the individualized God bears. So in each, as he comes out individualized, he is incorporated into the one body; for the Lord on that day, the Lord will be one and his name one and the Lord will reign as King over all the earth.
Then, said she at the end of her letter: Could my reason . . that is, my refusal to recognize as true what I actually saw . . be the lines spoken in the 30th chapter of Isaiah? Then she quotes the 9th . . 11th verses: For they are a rebellious people, lying sons, sons who will not hear the instruction of the Lord: who say to the seers, See not and to the prophets, Prophesy not to us what is right; speak to us smooth things, prophesy illusions, leave the way, turn aside from the path, let us hear no more of the Holy One of Israel.
Yes, I can answer her. They are these lying sons . . your reason. They took everything that night . . the setting sun, the dusk, the absence of the news from the radio, everything, the headlight . . to persuade you that you had not seen what you actually saw. And it went so deep into your being that even when the news began to blare at the office, you thought it was related to a dream. This was a waking dream, just like another dream, and you tried to bring back memory . . and you couldn't recall what you actually had experienced.
But it also struck me in a very forceful manner, because in the same 30th chapter of Isaiah I took the verse I wanted for the title page of my latest book, The Law and the Promise. I took the 8th verse, and she took the 9th 10th, and 11th: And now, go, write it before them on a tablet and inscribe it in a book that it may be for the time to come as a witness forever. And so I took that verse for my title page, that I would inscribe it in the book, whether one believed it or not. For I know it is more true than anything being discussed this day concerning what happened in Dallas, for they think it should not have happened. They don't know this time against that time.
So he said to his brothers, who did not believe in him: My time has not yet fully come, but your time is always here. These garments are part of the eternal structure of the universe; and this thing here (the body) I will one day vacate it, but it remains as part of the eternal structure of the universe . . like Hamlet remaining after Lawrence Olivier makes his exit from this world. And so he remains, as part of the eternal structure of the play called Hamlet. Tomorrow another one . . unborn today . . will put on the costume of a Hamlet and play Hamlet as conceived by God, because I will have vacated it for the last time. But the time here is to be worn forever and forever until he completely individualizes himself. And more than the sands of the sea we are told. He is the great Abraham of scripture, the father of the multitudes, individualizing himself. There is a series of events by which he breaks this invidious bar, and then causes the individual whose shell he breaks to separate and escape from this strange, wonderful wheel of recurrence. At that moment in time, this series of events begins to appear within you . . that's his secret.
But everything is here and that bullet in the brain of Kennedy is part of the eternal structure of God's world, and God conceived it. And so is the one who pulled it [the trigger] . . God conceived it. And that's a part to be played . . and played over and over and over. And man can't quite see the garment, because it doesn't make sense, because he thinks it's here. It isn't here. This is forever, as the play. But he is speaking of the other time: my time has not yet fully come. My time belongs to a world where I am then really free . . where I am in a world where everything is subject to my imaginative power . . but everything! And I too, will be part of that world, animating this, seeing it differently, so that the bullet and the one who pulled it [the trigger], and those who weep will not really disturb me from that level.
So Blake made the statement: Hear the voice of the Bard! Who Present, Past, and Future, see; whose ears have heard the Holy Word that walks among the ancient trees. He is telling you the experience of that 3rd chapter of Genesis: And they heard the sound of the Lord God walking in the garden in the cool of the day. And then in the 4th chapter of Daniel . . and this Holy One who walked in that garden gave the command: Hew down the tree. We were the tree in that holy garden, but innocent trees. And we had to fall into experience to awaken into the world of imagination, where everything is subject to our imaginative power, awakened as God. So here: Hew down the tree and cut off its branches, strip off its leaves and scatter its fruit. But leave the stump of its roots, let him be wet with the dew of heaven. (Dan. 4:14-15) Take from him now, (it's a tree and suddenly becomes a person). Let his mind be changed from a man's and let a beast's mind be given to him; and let seven times pass over him to the end that the living may know that the Most High rules the kingdom of men, and gives it to whom he will, and sets over it the lowliest of men.
So here the tree is felled. And again with Blake: The Gods of the earth and sea sought thro' Nature to find this Tree; But their search was all in vain; There grows one in the Human Brain. (from The Human Abstract.) So it is turned down into generation, and suddenly it becomes an animal. This (the body) is an animal. This is an animal form. Everything we call human . . that's animal . . is related to the animal world. It has the animal heart, the animal mind. And seven times pass over him. What is a time in the language of scripture? Blake implies approximately 900 years. So seven times must pass over him. Blake leaves off the little additional 300 years and speaks of a solid number, 6,000 years. He says: I behold the Vision of my deadly Sleep of Six Thousand Years dazzling around thy skirts like a Serpent of precious stones and gold. I know it is my Self, O my Divine Creator and Redeemer. (Jer. 96 [sic])
So here he saw the whole thing clearly. The Holy One he heard . . the Holy One walking in the cool of the day . . in this world called the Garden of Eden. And he tells us by implication that he actually heard the command: Hew down the tree. So said he in this very opening to what he started as a series . . but only gave us one. He calls it, The First Book of Urizen, but he deleted the word First afterwards because he only wrote the one. But in this one he addresses the Holy One, the immortal, and he calls them Eternals. Eternals! I hear you call gladly. Dictate swift winged words and fear not to unfold your dark visions of torment." This I am quite willing when I see the result of passing through this horror . . I am quite willing that I seek in my mind's eye the vision, which is your vision for me, when you complete your dream and you individualize yourself.
So Los beheld the vision, and he was faithful to the vision in time of trouble. So when you go through it [trouble], know it has happened and happened and happened, but you have no memory. In some strange way, this lady in ten days, within one block . . it so passed from memory that even when the radios began to blare and the TV, and even the weeping and cursing and talking, she is prodding herself to remember a dream. And only when the facts of a paper were placed before her and she saw the green page with the headline: KENNEDY SHOT did the whole thing run into her mind like some photographic plate. And she remembered the intersection where she saw these four papers on a rack, three the normal black and white, and the fourth one the green with this headline; then the struggle with herself as she crossed the intersection which only took two or three seconds. Then all of sudden it rushed into the mind.
And our theologians for centuries have been trying to delete from our Bible the Book of Ecclesiastes, because it doesn't make sense. Because the normal view of time is that the future develops continuously of the past: I was born as a babe and so I will grow as any person in this world, grow to manhood, and then . . having waxed . . I will then wane and vanish. That is the normal progression of this linear motion of time, but that is not the Biblical view of time at all. It is something entirely different, and he separates the two times. He speaks of your time that is always here, and my time when I chose the words I wanted for the title page of my book: Inscribe it in a book that it may be for the time to come For that is what it is. I am not speaking of this.
The Law . . yes. I still say, within the framework of God's grand dream there is another dream . . my dream, your dream. And these that have unnumbered experiences . . we aren't going to change His dream for us, but we can modify and change within the framework of His dream the things that we will encounter. And if I use the Law wisely I will avoid repetition tomorrow when the wheel turns again. I won't break the foot the next time; I won't have the distorted arm the next time; I won't have anything the next time if now I revise it. So I say: if there is one thing I have been brought into this world to tell you, it is the secret of revision: that if something today is unpleasant, you don't like it, don't let it slip by.
The Bible speaks of redeeming the time. Every moment, if it is unpleasant, it should be redeemed, because you are going to meet it tomorrow as the wheel turns. So don't let the night descend and catch you with the unredeemed day. Take the day and redeem it. You may produce the results now, in the immediate present. But if you don't redeem it, when the wheel turns because you haven't yet hatched out (or as Blake says, For hatching ripe he breaks the shell,) . . but if the shell isn't yet broken by the series of events which detaches you from this wheel of recurrence, then revise the day. So that next time when the wheel comes around you aren't going to relive the unpleasant thing of this moment in time.
But I tell you: your time is always here, my time has not yet fully come. It takes one more link to break it, for it is all only hanging by a link. To be part of the world, where . . having once tasted of the power of the age to come, then to return to the world where you are part of this age and be animated . . as he confessed: You would have no power over me unless it had been given you from above. Here is one who is confessing he is only at the very brink of leaving it. But while he is in the world of Caesar . . having tasted of the world to come and the power that belongs to that world . . while in the world of Caesar, wearing an animal garment, then no one has the power over him unless it was given him from above. So the one who gave it to you, he has the greater sin. If now he sends you to the gallows because he sends you to perform an act that is condemned by society, you have the greater sin, for it is part of the great play.
And this dual time is so difficult for man to grasp. But I am only quoting scripture. He speaks so often of time, and he separates these two times: this time which belongs here forever, and that time; this world and that world. So he speaks of two ages: this age where there is rebirth, but he doesn't mean reincarnation, for that which had been done is that which will be done. Were you once born of your present mother? You will be. It is happening all over again, at the moment in time when the wheel turns, and we will get the same surprise that is conceived of reincarnation, being born in the same manner of the same mother. Because they can't see these garments and they think these are themselves, and these are garments that God wears.
And so, the whole vast world will say: O yes, I believe in reincarnation. It justifies the inequalities of life. Nothing justifies the inequalities of life . . as you are told of the blind man in John 9:2, 3: And his disciples ask him: Rabbi, who sinned, this man or his parents, that he was born blind? Jesus answered, It was not that this man sinned, or his parents, but that the works of God might be made manifest in him. All these are the experiences through which God goes: the blind, the lame, the withered, the halt . . everything. It is not any justification, because the God of whom I am speaking is not a God of retribution. In spite of the horror of the play, he is a God of Love; because in the end, he individualizes himself, and you are he. If it took 6,000 years of horror, the end results justify the means he conceived as a play to bring it out.
I ask you: don't forget the lady's letter. Don't do what my friends of last Saturday night did. So when they departed and I started washing dishes in the wee hours of the morning, I said to my wife: What a strange reaction. Now, that lady sponsors me, she has sponsored me for the last seven years, and prior to that she came to my meetings when she was not my sponsor. She sells all of my books, and all of my other friends have known me here on the West Coast for the last fifteen years. And so it was like reading a nice little mystery and then throwing it into the ashcan . . that's it . . and then we go back to discuss the facts of life. Why were not the FBI on the job, and not these people on the job? And they just got through reading, that ten days before he was actually shot by the human standard, he was already dead.
But time with a larger focus, you see a larger focus, you take a larger section of time. And she, in some wonderful way, the green light is with her, she hadn't time to really focus, so she is moving forward with the green light, and in the intersection, she is almost on it, but habit possessed her and she turned to see . . she is in the right-hand lane . . and here on a green paper the headline, Kennedy SHOT. But then it fades. But are we not told in Eccl. 1:9: There is no remembrance of former things, nor will there be remembrance of later things yet to happen among those who come after. And so she is trying, when it does happen, that we on this level will appreciate it. She is trying to remember what she called a forgotten dream. She thinks it's a dream and she is wondering: When did I dream this? but she can't bring back to memory, can't recall it . . until the paper is brought and the voice said: Isn't it amazing how fast these papers can move? Even then she didn't . . and she opened up and saw the same headline on the green page. Then the whole thing rushed into the brain. Being a student of the Bible, she searched the Bible for something that caused her to lie to herself, and she found the 3 verses of the 30th chapter of Isaiah: Lying sons, sons who will not hear the instruction of the Lord They will not listen to him. And they say: O seers," those who see like a Blake, tell us not. Do not look. Don't tell us any more. Tell us smooth things, pleasing things. And so that's the world.
But I am not sent to tell you the smooth things or the pleasing things. But I can tell you . . through the one thing I have brought to tell you, which is revision . . it isn't hopeless. You can, if the day is unpleasant, revise it. And if tomorrow the results are not before you, and the next week and the next month, they are not before you, I know that by your revision you will change the events, when once again you must come to that moment in time. And so you will change the pattern, for the wheel is turning and you can't stop it.
I saw it. For one moment in time I was part of it, and I stopped it within me, and they all stopped. Not one could move, not even the bird in flight. The birds couldn't fall. There was no gravity . . gravity was in me. And I thought (as I was taught in my little school) that Sir Isaac Newton discovered it; and I almost thought he made it, because the whole thing was Sir Isaac Newton. I heard it, and so no one was as great in my mind as the great Sir Isaac Newton. As a child I really believed that he determined how things should fall and how they should go on. Then one day I came into a taste of the power into which tomorrow I would inherit . . for I will inherit the kingdom of God, with all the power that goes with it.
But I tasted of that power before the last link was broken. And so the birds couldn't fly, the leaves couldn't fall, and the grass that was moving in the wind couldn't move; and people walking couldn't walk, and the diners dining couldn't dine, and everything was frozen. I looked at them. I was moving; I was not frozen. I froze in me an activity which froze them. I went over and looked at them, and these were dead things, part of the eternal structure of the universe. Forever these are garments to be worn by God. And then I released it and they all moved. The birds continued in flight, and the leaves began to fall, and the grass began to wave, and the diners dined, and the waitress walked, and everything continued to fulfill its purpose. Then I knew of a different time, a different age, of a different use of power . . and that here we are only an animated world.
So, to repeat: You have no power over me, unless it has been given to you from above. The word is "anothin," the same word used in the 3rd chapter of John. When he said, Except you be born from above (anothin) you cannot inherit the kingdom of God. You are still part of the wheel of recurrence, still part of this time . . which is forever. But God in his infinite mercy, having put seven times over you, will move beyond, and redeem you in the body of Jesus. Because there is only one body, you are redeemed in the body of Jesus. Jesus, believe it or not, is God. People won't believe it. They smile at you and they laugh. But Jesus Christ is the only God, but so are you when you enter his body and become incorporated into it. Because there is only one name, only one Lord, and that one name is Jesus Christ. And all will be redeemed in the body of Jesus and all will have the same power, the same being; everyone will be Jesus.
Now it doesn't make sense. But what I told you earlier doesn't make sense. The lady is here and I must tell her that one of my friends who read the letter knows her quite well, and she said: You know, having seen the name of the one who signed it, I believe every word of it. Were it not that she wrote it, I would question it. So the questioning mind already was there, but she read the one who sent it and . . trusting her implicitly . . she said, I believe every word of this letter. But still, only three or four seconds, right away she is discussing the possibilities of changing God's play and changing it radically so that he would still be here as our President. And they can't see these wheels within wheels within wheels that Ezekiel spoke of.
So I tell you: it is not reincarnation, as the world teaches to justify the inequalities of life; you can't justify them. For man didn't sin. He didn't gouge his eyes out, he was born blind. And his parents didn't sin? And this only so that the works of God may be made manifest? What a horrible God! And that is the word of God speaking? He didn't sin and his parents didn't sin? It is only that the works of God be made manifest. Therefore, revision . . which in scripture is called repentance (but the word is tarnished) It was taught . . the very first word used in the earliest Gospel, which is Mark . . that first word spoken by the embodiment of God is repentance. The time is fulfilled he speaks of time, the kingdom of God is at hand; repent, and believe in the gospel. (Mk.1:15)
Well, repentance really is the ancient word for the word I use today of revision. For repentance is a radical change of attitude toward life. And if in the revolution of this world there is really a revolution, it's not what took place in Cuba or in Russia or this country . . or in any part of the world. The real revolution is when man discovers that by a radical change of his own mental attitude towards life he can change the outer aspects of life. When man makes that discovery, there is a real revolution in the world. A man discovers that by his own change of mental attitude he changes the outer aspects of his life! For I can't conceive of any greater revolution in the world . . and that is repentance.
But the churches have put barnacles on it, and they teach us to be remorseful, to be regretful; and to this very day you turn on the radio or the TV, they are still talking of the event that should not have happened. They all sit in judgment of God. And here is the whole grand wonderful play unfolding. When one really sees it in the end, and when one completely awakes, he, too, will be able to say to all of the characters who played the part: Father forgive them, for they know not what they do. How could you tonight . . if you really believed the vision that was written to me ten days ago . . how could you today condemn anyone who had a part, whether his part was to play a part in not properly arranging protection, or the one who has gone berserk and bought his gun, and then hate, as he did, if he did it; and then the one who came and did all these things to hush the very voice that might be able to throw light on it? All these things in the wonderful drama. And then this fantastic pageantry that we had in our country, where the whole vast world . . with the aid now, of this Telstar . . saw it all at the same time. Russia saw it, all of Europe. If there are TV sets in China, they could see it too, because by this new beam the whole vast world could see it. And what drama! A tremendous pageantry that she actually saw ten days before this level could receive it.
So where are you from? I came out from the Father, said he. And I have come into the world. Again I AM leaving the world and I AM going to the Father. (John 16:28) In four short phrases he states his prenatal existence, his incarnation, his breaking of the wheel . . he's going to die leaving this wheel . . and return to the Father. But he said to the others: Where I go you cannot now come, but you will. Where I now go you cannot now come . . not now. He tells you he is breaking the wheel, and therefore he departs for the last time; but he did incarnate and took human form.
He tells us by the words, the little phrase: I came from the Father . . that is a confession of a prenatal existence. I came into the world from the Father. But when you see me you see him who sent me. And who sent you? The Father. When you see me you see him who sent me. Well, how could that be? But if God is individualizing himself and God is Father, when he is individualized that individualized presence must all be Father. That is why he is saying these are the ways to the Father. You will never know that you are father unless God's only begotten son appears and calls you Father . . no uncertainty when you look into his eyes and he into your eyes and he calls you Father. And so God is Father. When he begets you as himself, you can't be less than God; and, therefore, he is father of the same child, not another child.
And so this is the way by which this invidious bar is broken . . this envious bar. For, someone who has wealth, they may envy someone who has more; one who is poor envies the one who has some; one who is known is not envious of the unknown, but they are envious of the known. All this strange, peculiar enmity in the world is part of God's play, these unequal discriminations in the world. And the world thinks it is going to change it in some strange way. You will change it only in one way; if you know the art of revision. But you will change it only to the extent when you reach that point in time . . which is forever . . you do not encounter (again) what to you was unpleasant. When you encounter that moment in time, it's the completed circle.
Now let us go into the Silence.
Question and Answer:
About two months ago (a psychic) saw it, tried to get in touch with the President to persuade him not to go. But, first of all, no one could persuade the President not to go. He would not have listened for one second. Today he is now woven closely in the tapestry of martyrs because he died in office a violent death. Already they are building up the idea of a Lincoln concept. And so given the choice of living another few years with a painful back or going this way without pain . . he didn't know it. And then to go down in history believing undoubtedly as he does in the linear concept of time, he would have chosen exactly what happened to him.
But may I tell you: that was only the part . . God played the part. God through this is individualizing himself. Don't get off now to a man who is called John Fitzgerald Kennedy or one who called himself Oswald. It is the all-together preciousness of the whole vast fragmented state that produces the individualized God. This body is going to be worn as it has been worn by many people . . many actors . . the actors all are God. It's a great mystery. When I leave the stage, it is dusted off and hung up for the next occupant; and the next occupant and the next occupant will always be God.
You could not have changed his (JFKs) values. First of all he prided himself on being a very intelligent gentlemen and he was very learned. He would have looked upon Dixon's suggestion as superstition. It would have annoyed him to think that anyone could have persuaded him to cancel a political visit, thinking in terms of next year, by some superstitious concept. He would have thought the Republicans have pulled that on me. He would have found it in the one who wrote the letter . . a nice Republican . . because if she succeeds in persuading me to go, then I have missed an opportunity to challenge the state of Texas. He would have justified it, just as the lady justified it with the oncoming lights and the setting sun and the absence of the news on the radio.
Reason steps in; and reason is the lying son who refused to hear the instruction of the Lord, who said to the seers see not . . she was a seer, she saw it . . and said to the prophets prophesy not to us what is right, speak to us smooth things. Speak to us and tell us of the prophesies of illusion. So he doesn't want to hear unlovely things. Everyone in high office surrounds himself, invariably, with yes-men. So there are no seers who surround many prominent persons. If you said anything that displeased Hitler, you got your head removed. If you told the truth that they would lose the war and that millions would have suffered as a result of his attempt to conquer the world and that he himself would have an ignorable end, he'd have you removed because he didn't want anyone to speak to him of anything other than smooth things. It is said of Stalin.
But they fulfill scripture, scripture is the eternal drama and man is trying to rewrite it. He's always trying to rewrite it. Then say: He didn't really mean this. And you say; Who didn't mean it? Well, the one who wrote it. Don't you believe God wrote it? Don't you believe God dictated it to the prophets . . men organized by divine providence for that communion? They will seriously confess that maybe. Well, if God dictated it, doesn't it contain his word? Aren't you one who mustn't tamper with the word of God? Well, they all tamper with it.
I read from a new Bible today, and they tried their best to give meaning to that which I quoted tonight and it is so far removed. It is the Modern English Bible; only the New Testament is out so far. And what they did to that wonderful 19th [chapter] of John in trying to give meaning, because (they think) he can't possibly mean what the Word says, what he says . . but he said exactly that.
To the first question he does not answer . . Where are you from? and Jesus gave no answer. He would not. The priest: Do you not know I have the power to set you free and the power to crucify you? You would have no power over me had it not been given to you from above. Well, that's stupid to Pilate, who represents Caesar. Caesar is the power of the world in today's business . . and he represents Caesar. You dare to say to me . . you whose background, whose origin is well known to the world He had a large family. Four brothers are named and sisters and he comes from a simple little family. And you dare to say to me . . Caesar's right arm . . that I have no power over you except that it be given me from above? Is there something above Caesar? And he says from above meaning "anothin" . . from God. Therefore, he (meaning God) therefore God determined who delivered me into your hands. He has the greater sin . . if it's sin.
Goodnight.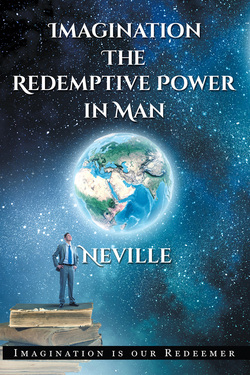 Neville Goddard Books Presents Imagination - The Redemptive Power in Man

Here is a little bit of what you get With One Of Neville Goddard's Gems. There is a Treasure House in one book. Learn The True Secret.... Imagination Creates Reality. If You like Christian Scince You'll LOVE Neville Goddard

18. Now, the words "God" and "Lord" mean I AM! Awareness is the foundation of all life, while the words God and Lord cover it up, like a mask. Rather than calling upon the Lord's name, call with his name. To do that you must say I AM! And because all things are possible to God, anything can be called forth with his name. The minute consciousness is connected to desire, you have called it forth with God's name. If your desire is for wealth, fame, or health, call it forth by claiming: I AM famous, I AM wealthy, or I AM healthy. Do that and you are calling with God's name. We are told to not take God's name in vain; for if we do, he will not hold us guiltless. The minute you say: I am a nobody, I am unwanted, or I am no good, you have taken God's name and conjured exactly what He has assumed . . be it good, bad, or indifferent. Any assumption is yours! Now that you know God's name, put your trust in the true God who is your own wonderful imagination!

19. If man accepts as final the facts that evidence bears witness to, he will never exercise this God-given means of redemption, which is his imagination.

20. "Whatever you ask in prayer, believe that you have received it, and you will." Read it in the 11th chapter of the Book of Mark. "Whatever you ask, believe that you have received it, and you will." "If we know that He hears us in whatever we ask, we know we have obtained the request made of Him." Read that in the First Epistle of John, the 5th chapter, 15th verse. These are statements made by the Awakened Man. Therefore, if the prayer is not answered, you are praying to a wrong god. But if you know that the God to Whom you pray is your own wonderful human imagination, then instead of begging, you appropriate. You appropriate the state; so I call it the subjective appropriation of the objective hope. What is my objective hope? Well, I appropriate it subjectively. I "go within" and I simply appropriate it. I simply assume the feeling of my wish fulfilled. I appropriate it; and if my wish fulfilled were true, how would I see the world in which I live? and then do everything to make me see it as I would see it if it were: see the people in my world as I would have to see them, and let them see me as they would be compelled to see me if what I am doing is an actual external fact. If they know me and I know them, and something happens in my life that becomes public knowledge, . . well, then, they would know it. Then let them see me as they would have to see me if it were true. So, the subjective appropriation of the objective hope is prayer. You don't beg any one. Don't ask anyone. You simply appropriate it. For, if He is in me, where would I go to ask Him?

21. I'm going to tell you when you begin to awake, you assert the supremacy of imagination and you put all things in subjection to it. You never again bow before the dictates of facts and accept life on the basis of the world without. To you Truth is not confined by facts but by the intensity of your imagination.

22. Knowing what you want, gear yourself towards it, for the act was committed in the wanting. Faith must now be added, for without faith it is impossible to please God. Can you imagine a state and feel that your imaginal act is now a fact? It costs you nothing to imagine; in fact you are imagining every moment in time, but not consciously. But, may I tell you: if you use your creative power by imagining a desire is already fulfilled, when you get it, the circumstances will seem so natural that it will be easy to deny your imagination had anything to do with it, and you could easily believe that it would have happened anyway. But if you do, you will have returned to sleep once again.

23. When I say everything is at your disposal, I mean everything is in your imagination, and you are its creative power. Living in this fabulous world, you can travel unknown seas by gondola and know fruit, trees, birds, and beasts unknown here on earth; and in that world you are in complete control. While walking the earth, man is totally unaware of the food he is mentally eating. Thoughts of horror and anger, jealousy and hate, feed invisible monsters which produce heartaches and pain. There are those who want the spoiled fruit which is part of this age; but when you enter that age, you are in complete control of your power. You realize that everything is a thought and under your control. We are told: "Eye has not seen, ear has not heard and it has not entered into the heart of man the things already prepared by God for those who love him." When you are one with your Father, you will awaken to find yourself in that age which has already been prepared for you. So set your heart fully upon that world which you will enter at the unveiling of Christ from within. As you awaken, one after the other, no two will have a duplicate experience. The symbolism will be there however, as well as the time element. It is always five months between the vision of the birth and the revelation of God's son.

24. Paul tells you that God is found by seeing the phenomena. "All of the invisible things of him are clearly seen from the beginning of time." How? By the things that are made. Did God not say: "I kill, I make alive, I wound, I heal. I do all things and none can deliver out of my hands?" This is not a being on the outside speaking, but the imagination who is the Lord and there is no other God. Don't you say: "I AM?" That's He. So now that you have found God, honor him as God. When what you have imagined happens, honor your imagination as God. At the present time you may think of God as someone up in the sky, but not in your imagination. You know you are capable of unlovely acts, but cannot believe God could do such a thing; yet I say God . . your imagination . . is capable of killing, making alive, wounding, and healing.

25. If someone wants to wallow in self pity, let him. You are not asked to test the man but to test yourself. You are not asked to prove it to another, just yourself. See the world as nothing more than yourself pushed out and everything in it as aiding the birth of your imagination, for the behavior of the world relative to you determined by the concept you hold of yourself! It doesn't really matter what your individual personal life is, the whole vast world is yourself pushed out and everyone in it is there to aid the birth of all of your imaginal acts. Regardless of whether it takes one or one hundred thousand, everyone will play his part, and you don't have to ask his permission for your world is animated by your own wonderful human imagination.

26. As I started this lecture, almost everything in this world is so completely unlike what it appears to be. And I am telling you from my own experience; I am not speculating. I am not theorizing. The power of which I speak is a power within you. That power is not something on the outside; it's your own wonderful human imagination, and you will learn to control it. Your imagination animates the world in which you live. You change your imagination, and you change the world. To attempt to change circumstances before I change my own imaginal activity is to struggle against the very nature of my own being, for my own imaginal activity is animating my world. If I believe that I am injured or that others are against me, I have conjured them in my world, and they have to be against me. If I fully believe that all are working towards the fulfillment of my good, they have to work towards the fulfillment of my good. I don't ask them. I don't compel them. I simply do it only within myself, and the whole vast world exists within me. Therefore, it is myself "pushed out." It's objectified. I don't have to change affairs; I only change it within myself; and then everyone, though I know him or not by name, ­­ it doesn't really matter, ­­ it's myself "pushed out."

27. I urge you to use your imagination lovingly on behalf of everyone, and believe in the reality of your imaginal acts. If you have a friend who would like to be gainfully employed, listen carefully until you hear his voice tell you of his new position. Feel his hand clasp yours. See the smile on his lips. Use every sense you can possibly bring to bear into the imaginal scene. Persist until you feel the thrill of reality, then drop it and let that scene fulfill itself on the outside. We are told that the kingdom of heaven is like a mustard seed. Your imaginal act created for your friend in the kingdom of heaven is that seed. Don't pick it up to see if it is growing; just leave it alone, and it will grow and bloom as a solid fact in your world. Then you will have found this hidden cause within you called Christ. Christ, the power and wisdom of God, is in you as your own wonderful eternal being. He will never leave you or forsake you as told us in the 13th chapter of Hebrews. If, perchance, one day you are swept into an unlovely state and go through hell, remember: there is that in you who will not leave you or forsake you; and if you know this principle you can detach yourself from the state and it will vanish, as you move into a more desirable one.

28. So here I share with you what I have discovered. I have discovered that your own wonderful human imagination is the Spirit of God, and that you can enter any state in this world, and on entrance, it ceases to be a flat surface, depicting reality. It is reality. Why? Because you are the reality who dwells in it. Wherever you are, things are real. If you are not in it, then they are not real. They go to their flat surfaces. And all things exist in the human imagination. We are called upon to select that state in which we will dwell . . the state that we will enter and make real in our world. And I do it by simply feeling. What would the feeling be like, were it true? How would I feel, were it true? And how would I see the world, were it true? Then I feel myself into that state, and try to give it all the tones of reality, all the sensory vividness that I can. If I can give it sensory vividness and the tones of reality, even though I do not see it, it will work; but sometimes it becomes so vivid and so intense, you do see it. The whole thing opens. Your eye opens, and the whole thing is real; and then you are in an entirely different world . . the world of your dreams, for because you entered it, it is real.

29. President Hoover, a man who began his life here on earth in the state of poverty, yet rose to the highest office in our land made this statement at a convention in San Francisco: "Human history, with its forms of governments, its revolutions, its wars, and in fact the rise and fall of nations, could be written in terms of the rise and fall of ideas implanted in the mind of men." We are told in the 8th chapter of Nehemiah that Ezra read from the Book, from the law of God with interpretation, so that the people understood the reading. It is my hope that I can interpret the words of President Hoover and the meaning behind the words from the Epistle of John so that you may understand their meaning. The words are these: "I AM from above; you are from below. You are of this world; I am not of this world. Now I say to you, unless you believe that I AM He you will die in your sins." To sin means to miss the mark, so what he is saying is that unless you believe you already are what you want to be, you will never be it. Would you like to be secure? Then say to yourself and yourself alone: "Unless I believe I AM secure I will die in my sins. I will continue to believe I am insecure; thereby missing my goal in life." Unless you can believe "I AM secure," even though there is not one thing to support it, you will die in your sin and never feel secure, for the name of God is I AM and besides I AM there is no other. Imagination (I AM) is from above. Imagination is not of this world and nothing is impossible to imagine! That is the story of scripture.

30. When you know what you want, assume you have it. Believe your assumption is true. Look at your world mentally and see your fulfilled desire. Do this and you are calling forth a response to your thoughts, and in the not distant future you will find yourself physically occupying the state imagined.

31. There is only one cause for the phenomena of life. That cause is God. Housed in you, God is a person in the most literal sense of the word. Believe me, for I know this from experience. God, the only creator, is pure imagination working in the depth of your soul. God began a good work in you and He will bring it to completion on the day God's creative power is unveiled in you! God's creative power and wisdom is defined in scripture as Christ. When Christ unveils himself in you, you will know you are God's power and God's wisdom. God, your own wonderful human imagination, underlies all of your faculties, including perception, and streams into your surface mind least disguised in the form of creative, productive fantasy. When you ask yourself what you can do to transcend your present limitation of life, you are dwelling upon the means. God does not ask you to consider the means, but to define the end. Speaking to you through the medium of desire, God asks the question: "What wantest thou of me?" Then he tells you not to be concerned with the ways and means, for his ways are unsearchable. They are inscrutable and past finding out. This statement you will find in the 11th chapter of the Book of Romans. So don't be concerned as to how God will fulfill the end, only know that He will. Can you believe your desire is fulfilled? Can you believe it is true? If you can, it is yours for the taking, for nothing is impossible to one who believes.

32. If you have a genuine desire, voice it then move mentally. You can move on the outside many times and not change. You must move within and view the world from already being the person you want to be. If you do, you have moved from where you were to your desire's fulfillment. The motion is mental, all in your imagination. Now, if the desire is genuine, regardless of what the world will do, remain in that state and you will bring it into visibility. It is impossible, however, without motion, to bring anything from an invisible state into an outer, visible one. Everyone can do it because everyone has an imagination which is God, and without him not a thing is created, and whatever is created is done by God whether it be good, indifferent, or evil. Take me at my word. I have introduced you to the creator of your life. Now that you know him don't be like the Romans Paul spoke of, who knew God yet did not honor him as God, but exchanged the immortal God for an image resembling Him, and the true knowledge of God for a lie therein, serving the creature rather than the creator, who is the imagination.

33. There are infinite number of states. The state of health, the state of sickness, the state of wealth, the state of poverty, the state of being known, the state of being unknown . . all are only states and everyone is always in a state. We all have one state in which we are very comfortable, so we return to it moment after moment. That state constitutes our dwelling place. If it is not a pleasant state, we can always get out of it. How this is done is the secret I will now share with you. All states are mental. You cannot remove yourself from your present state by pulling strings on the outside. You must mentally adjust your thoughts to proceed from the desired state, all within yourself. You fell into your present state either deliberately or unwittingly; and because you are its life, the state became alive and grew like a tree, bearing its fruit which you do not like. Its fruit may be that of poverty, or distress, heartache, or pain.

There are all kinds of unlovely fruit. But you can detach yourself from your unlovely harvest by making an adjustment in your human imagination. Ask yourself what you would like to harvest. When you know what it is, ask yourself how you would feel if your desire was ready to harvest right now. When you know the feeling, try to catch it. In my own case I find it easier to catch the feeling by imagining I am with people I know well and they are seeing me as they would if my desire were now a fact. And when the feeling of reality possesses me, I fall asleep in that assumption. At that moment I have entered a state. Now, I must make that state as natural as I have made my present state. I must consciously return to my new state constantly. I must feel its naturalness, like my own bed at night. At first the new state seems unnatural, like wearing a new suit or hat. Although no one knows your suit is new, you are so conscious of it you think everyone is looking at you. You are aware of its fit and its feeling until it becomes comfortable. So it is with your new state. At first you are conscious of its strangeness; but with regular wearing, the new state becomes comfortable, and its naturalness causes you to constantly return to it, thereby making it real.

Now most of us, knowing what we want, construct it in our minds eye, but never occupy it. We never move into the state and remain there. I call this perpetual construction, deferred occupancy. I could dream of owning a lovely home and hope to go there one day; but if I do not occupy it now, in my imagination, I postpone it to another day. I may wish my friend had a better job. I may have imagined him having it; but if I don't occupy that state by believing he is already there, I have merely constructed the state for him but not occupied it. All day long I can wish he or she were different; but if I don't go into the state and view him from it, I don't occupy the state, so he remains in the unlovely state relative to me. This is the world in which we live.

You can't conceive of a thing that is not part of a state, but the life of any state is in the individual who occupies it. Life cannot be given to a state from without, because God's name is "I AM." It is not "You are" or "They are." God's eternal name is I AM! That is the life of the world. If you would make a state alive, you must be in it. If you are in a lovely, gentle, kind state, you are seeing another as lovely, living graciously, and enjoying life to the utmost.

Now, to make that state natural, you must see everyone in your world as lovely, kind, and gentle. Others may not see them in that light, but it doesn't really matter what they think. I am quite sure if I took a survey of what people think of me, no two would agree. Some would say I am a deceiver, while others I am the nearest thing to God. I would find a range stretching from the devil to God, all based upon the state in which the person is in when called upon to define me.

You can be what you want to be if you know and apply this principle, but you are the operant power. It does not operate itself. You may know the law from A to Z, but knowing is not enough. Knowledge must be acted upon. "I AM" is the operant power in you. Put your awareness in the center of your desire. Persist, and your desire will be objectified. Learn to use the law, because there is a long interval between the law and the promise.

34. With knowledge of the law of reversibility, the disciplined man transforms his world by imagining and feeling only what is lovely and of good report. The beautiful idea he awakens within himself shall not fail to arouse its affinity in others.

35. When you dream tonight of numberless people and awaken in the morning to find them gone, where did they go? Are they not all in you, created by and acted by you? Then are you not protean? You, all Imagination, are God the dreamer, imagining the many parts you are playing. This very moment is a part of your dream, and those around you are there, playing their parts because you are imagining them. You are playing the part of your husband, your wife, your children, your friends, and your enemies. They are all you, for there is nothing but God (Imagination).

36. To say: "I AM going to be rich," will not make it happen; you must believe riches in by claiming within yourself: "I AM rich." You must believe in the present tense, because the active, creative power that you are, is God. He is your awareness, and God alone acts and is. His name forever and ever is "I AM" therefore, he can't say: "I will be rich" or "I was rich" but "I AM rich!" Claim what you want to be aware of here and now, and . . although your reasonable mind denies it and your senses deny it . . if you will assume it, with feeling, your inward activity, established and perpetuated, will objectify itself in the outside world . . which is nothing more than your imaginal activity, objectified. To attempt to change the circumstances of your life before you change its imaginal activity, is to labor in vain.

37. Start now to use your talent, which is your imagination. Use it consciously every day, for any time you use your imagination you are pleasing God; and when you do not use it God is displeased. You don't have to sit down and burst a blood vessel pounding out the details of your desire. You can imagine as you walk down the street. A simple assumption is easy and can be lots of fun. A friend called today to thank me for aiding her in the selling of her home. It was an enormous house in Highland Park, which had been empty for some time. She had hired a lady to go to the house and do some cleaning there, when a man came to the door and asked to buy it. Two weeks later the house was sold. What did I do? I imagined hearing her tell me the house was sold. That's all I did. There was nothing else I needed to do; for all things are possible to God, and he so loves me he abides by any request I make of him.

38. Mark tells the parable of the fig tree, which . . having been cursed . . was found withered to its roots. Calling attention to this fact, awakened imagination said: "Have faith in God. Truly I say to you, whoever says to this mountain, 'Be taken up and cast into the sea,' and does not doubt in his heart that what he has said will come to pass, it will be done for him. Therefore I tell you, whatever you desire, when you pray believe you have received it and you will." Mark 11. Here is an imaginary act which has no support in fact. The tree was not withered at the time it was cursed, but when they returned the next day the imaginal act had been executed. So you see: this law is not limited to being constructive only. It can be used for good, bad, or indifferent purposes; for there are no limitations placed on the possibilities of prayer. Now when you pray you must immerse yourself in the feeling of the wish fulfilled, for the word "pray" means, "Motion towards; accession to; at or in the vicinity of." Point yourself towards the wish fulfilled and accept that invisible state as reality. Then go your way knowing the desire is now yours. You did it and you will not be surprised when it comes to pass. When you first practice this technique you will be surprised when it happens; but when you learn how to completely accept the state assumed, you will know you do not have to do a thing to make it come to pass, as the assumption contains its own plan of fulfillment. You will know that this world is imaginal and that an assumption . . with no external object to support its truth . . will harden into fact when its truth is persisted in. If an imaginal act produces an external fact to support it, then is not this world essentially imagined? If you dare to assume what your reason and senses deny and walk faithful to your assumption, believing in its reality . . and its corresponding effect is produced, can this seemingly solid, real world be anything other than imaginal? Everything is imagined, for you are God . . all imagination! God exists in you and you in Him. The world is all that you have imagined it to be, even though you cannot remember when or how you brought it into being.

39. My experience revealed to me that I am supreme within the circle of my own state of consciousness and that it is the state with which I am identified that determines what I experience. Therefore it should be shared with all, that imagining creates reality, for to know this is to become free from the world's greatest tyranny, the belief in a second cause. Blessed are they whose imagination has been so purged of the beliefs in second causes they know that imagination is all, and all is imagination. We, by a series of mental transformations, become aware of increasing portions of that which already is, and by matching our own mental activity to that portion of creation which we desire to experience, we activate it, resurrect it, and give it life.

40. I encourage you to control your human imagination; for if you would steer a true course toward a certain goal in life, you must ever be aware of the end that you are shaping by your imaginal activity, and not allow doubt to enter for one moment. When you know what you want, you must think from your belief in its possession, morning, noon, and night. If you do, no power can stop its appearance, because you are the dreamer of your dream, pushing yourself out, shaping your world by your imaginal activities.

41. Men that you and I admire, if they were honest, would admit to implanting in our mind that which would belittle us and ennoble them. Many know what they are doing but they don't know Christ. If they did, they would know they do not have to belittle us to ennoble themselves. If you want to rise, you don't have to put another down in order to feel you have risen. Your reality is I AM. Raise your consciousness and you raise yourself, but you haven't risen when you feel the need to push another down by claiming "I AM better than." Tonight take this law and apply it. I promise you it will not fail. When you go to bed dwell in your own wonderful human imagination and say: "Thank you, Father" as though you were addressing another. You know you are thanking your human imagination, but while assuming you have what you want, thank your Father. You came out from the Father and came into the world. Now you are leaving the world and going to the Father. Eventually you will reach him, and when you do he is yourself. There is no other Father. There is no other God!

42. Tonight when you go to bed just say: "I AM." Add any condition you want to that I AM and believe it. Speak to your imagination as though you are speaking to the God who created the universe and sustains it, for you are. When you imagine something ask yourself who is imagining it, and you will say: "I AM." That's God's name forever and ever. Imagine and fall asleep imagining. Believe that all things are possible to your own wonderful human I AMness. Test yourself! You don't need to get down on your knees and pray to anyone on the outside. There is no need to cross yourself before any icon, for the Lord is your human imagination, your consciousness, your own wonderful I AMness. Nothing can ever cease to be, for God . . he who is in you as your consciousness . . created it in love.

43. "I AM the beginning and the end. There is nothing to come that has not been and is." So look upon creation as finished . . and you and I are only selectors of that which is. By selectors I mean that you and I have the privilege (we may not exercise it) but it is our privilege to select that aspect of reality to which we will respond, and in responding to it, we bring it into existence for ourselves. Not knowing that we are so privileged, we simply go through the world reflecting the circumstances of life, not realizing we have the power to create or to out picture the circumstance of life.

44. When someone comes into your world, don't discard him by turning your back because he is ill, financially troubled, or not successful in his own eyes. Rather, see his desire as clay in your imaginal hands. Take that same vessel (person) and rework him into another state as it seems good to you to do. If he is unemployed, rework him into a man who is gainfully employed and happier than he has ever been in his life. That's all you do. What means will be applied toward his employment is not your concern. Your only desire is to be the perfect potter. The individual came into your world as a spoiled vessel, not to be discarded, but to be reworked into another vessel as it seems good to you . . the potter . . to do.

45. If you know who you are and how imagination operates, you will learn to control your imaginal activities. If you do not, they will be controlled for you by another, and you will become their victim. Any time you exercise your imagination lovingly on behalf of another you have done the right thing. But if it is not done in love there is a question mark, for God is love. This knowledge is not the result of some philosophic reasoning, but of self-revelation. God unveiled himself within me and now I know that God is Infinite love. Yes, he is Infinite Power and Wisdom as well, but power without love can raise horror. I say to everyone, believe me. The Jesus of scripture and the Jehovah of scripture are your own wonderful human imagination. There is no other God, and God is love. One day you will know this truth.

46. So, the characters of scripture are not historical. To see anyone . . including Jesus Christ . . as a person who walked this earth, is to see truth tempered to the weakness of your soul, and unable to bear the strong light of revelation. Jesus Christ is the perfect state into which you are all moving. And in that state, scripture unfolds to reveal you as God. And who is he? He is your own wonderful human imagination! If all things are possible to your imagination, then all things are possible to imagine! How would you act if God imagined you as you want to be? How would you feel? What would you do? Then do it. Feeling its reality, have faith in your imaginal act. Desire is your hope. Your imaginal act is your subjective appropriation of the hope you want to objectify. Now, faith is the link between God's power and your desire. He doesn't question your desire. He who is all creative power and know-how, simply gives it to you. That is Christ, he who is defined as the power of God and the wisdom of God.


---